Human insights and visionary medicine – the theme for the 2020 RSNA Annual Meeting, and the CureMetrix team aims to deliver just that – all in a virtual setting. Many of you have engaged already via the AI Test Drive Challenge and other events throughout the year, and we are excited to support you with education and information that can be applied in your practice to improve cancer detection, reduce false positives, and reduce reading time so that you can deliver a better patient experience.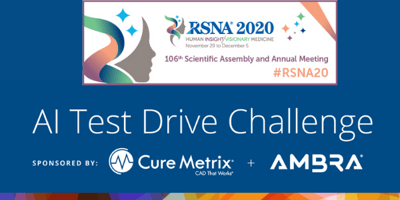 Two Exciting Sessions at RSNA 2020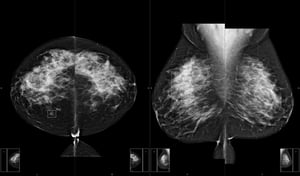 Mon, Nov 30, 8:00am CT
and On-Demand
AI Showcase: New Frontiers in AI and Breast Density Reporting – This Webinar shares AI innovations in mammography and density reporting.
See the AI Showcase portion of the RSNA 2020 meeting platform

Tues, Dec 1, 8:30am CT
Featured Demonstration – The AI Test Drive Results are in!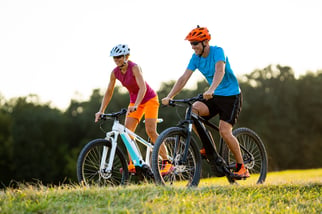 Incredible response to this hands-on challenge putting radiologists in the driver's seat. Save this one on your calendar and find out how participants stacked up in the AI Test Drive Challenge related to sensitivity, specificity and performance.
Sponsored by CureMetrix and Ambra Health, join:
Kevin Harris, President CureMetrix and
Morris Panner, CEO Ambra Health
for the excitement and live Q&A.

See the Industry Presentations agenda in the RSNA 2020 platform
Mon, Nov 30 through Dec 5, 8:00am - 6:00pm CT daily
CureMetrix Exhibit – Stop by for quick demos, insightful studies, and informative Live Chat and learn more about AI and the impact it can have on your radiology practice.
Engage early and review our published studies.