It's Valentine's month, and did you know that the word "valens" means strong or powerful?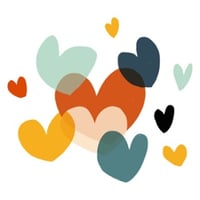 Partnering with radiology experts at DocPanel, CureMetrix provides access to a powerful program that leverages artificial intelligence (AI) along with breast imaging specialists to provide an online breast imaging second opinion service.
Whether you're confirming a normal result or following up on a breast cyst or potential tumor, a second opinion can give you or a loved one the confidence you seek.
At CureMetrix, we know that early and accurate detection is key in delivering better outcomes and a better patient experience for the entire family.
In the spirit of Valentine's, we invite you to share this gift of strength and empowerment with people you care about.
---
Online Breast Cancer Second Opinion Service – Powered by CureMetrix AI

It's easy. It's fast. It's confidential.
Step 1 – Request your prior scan and report from the radiology group that conducted your initial mammogram
Step 2 – Securely upload the files into the DocPanel secure website and follow the prompts https://www.docpanel.com/patients/AI-Mammogram-Second-Opinion
Step 3 – Review your DocPanel report – in 72 hours
You even get the option of selecting a radiologist from the online specialist panel. And you can message the radiologist who provided the second opinion or contact your doctor so you can create your plan of action.
In good health, happy Valentine's Day.